Calming the Chaos: Understanding the Personalities in Your Home
---
*The event has already taken place on this date: Tue, 09/17/2019
---
Do you sometimes wonder why it's so hard to communicate with your children? Do you watch other families and wonder how they always seem to get along?
As schedules, screens, and demands enter into the home, we can often feel like we are talking, yet not communicating well. With a mash-up of many personality types, we can struggle to effectively convey love and understanding, according to each person's needs.
Join speaker, author, and certified life coach, Linda Goldfarb, as she empowers families who want to live an exceptional life TOGETHER. Linda will provide practical and transformative tools from her recently published book LINKED for Parents - Quick Guide to Personalities. These tools will equip you to:
Understand yourself so you can understand your family dynamics.

Learn how to encourage and equip the personality of your child.

Engage in the HEART Language of your loved ones.

Address family members with words and actions that reach them best.
Understanding your parenting personality, and the personalities of your kids, can get you back on track toward restored joy, and thriving as a family. If you yearn to turn relational chaos into calm, it's never too late to understand your child and ENJOY a restful, happy home.
---
The YMCA provides childcare for MEMBERS AND NON-MEMBERS for this event.
However, the following requirements apply:
Childcare provision for ages 6 weeks to 6 years only
Parents needing childcare MUST CALL the YMCA 24 hours in advance to RSVP their child. Calling beyond the deadline may result in childcare unavailable.
YMCA Thousand Oaks: (210) 494-5292
---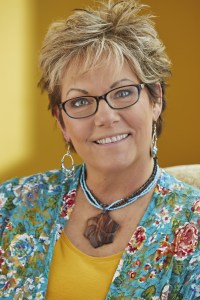 Linda Goldfarb is the CEO of Live Powerfully Now, Founder of "Parenting Awesome Kids" , International Speaker, former radio host, and award winning author. She is widely recognized as a bold, passionate, and transparent communicator. Linda is happily married to her best friend, lover, and golfing buddy, Sam, for 30 + years. They have four adult children, eight grandchildren, and three awesome country dogs.
---
*Times, dates, and prices of any activity posted to our calendars are subject to change. Please be sure to click through directly to the organization's website to verify.
---
The event has already taken place on this date: