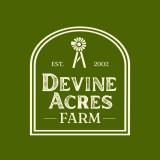 Address:
Devine
,
TX
,
78016
29° 8' 42.6408" N, 98° 56' 7.7532" W
Business/organization type:
What our organization offers:
Ages for which our activities are most appropriate:
We're a family-owned agri-tourism destination in Devine, Texas. Open Spring, Fall and Christmas for wholesome family entertainment. 30+ attractions and activities for "kids" of all ages! We also do seasonal field trips! Book one for your school on our website!
Organization learning resources